Red Frog Suite:
Tucked away in a quiet corner of our property, the Red Frog suite is located at garden level, situated beneath the Tree House Apartment. The suite includes a private plunge pool, deluxe bathroom with rain shower, cable TV, A/C, oversized patio with fish pond, and private gardens.
Larger parties of up to 6 guests can additionally rent the Tree House Apartment, which is on the second floor above Red Frog. With those rooms combined, it's like renting a 3 bedroom/2 bath 2-floor house with private lounge pool included.
Green Frog and Crystal Frog Suites:
Located next door to the Red Frog Suite at the garden level, Green Frog and Crystal Frog are our newest rooms, located below our Sloth Cabinas.
For rates and availability click here
Your dates not available? Contact us for more options.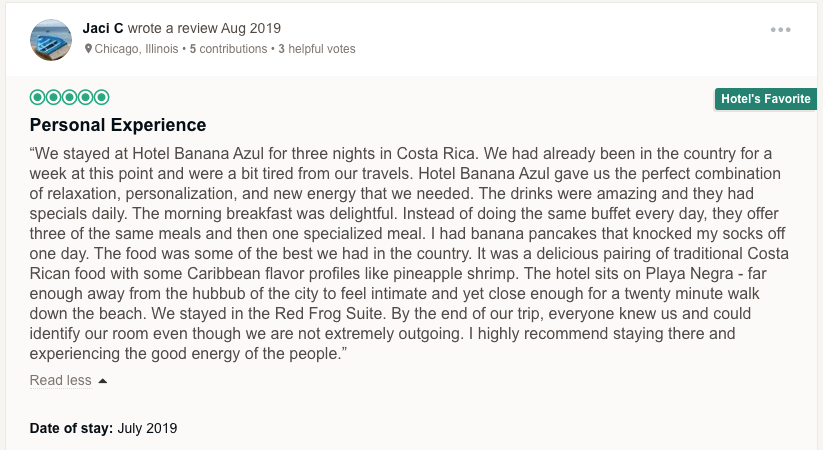 Amenities
Private Plunge Pool
Air Conditioning
WiFi Internet (Fiber Optic)
Small refrigerator with Mini-Bar
Outdoor Terrace with Seating Area
Fish Pond
Cable TV
Security Box
King Bed
Extras:
Breakfast Included
Welcome Drink
SEE AVAILABILITY