Caribbean Beachfront Hotel in Puerto Viejo, Costa Rica
Are you looking for an authentic Caribbean vacation? Do you enjoy lush jungles, wildlife, local food, and unspoiled beaches? Beachfront Hotel Banana Azul in Puerto Viejo might be just what you're looking for.
Each of our 25 beautiful guest rooms of the main hotel, built from local hardwoods, is unique. Across the street is the new Villas Banana Verde, four two-story luxury accommodations with a full kitchen and private plunge pool. Next door is Casa Las Brisas, our sister property, four rooms boasting ocean views and rustic hardwood design. Throughout the properties, there are a variety of outdoor living spaces, open-air kitchens, and tropical outdoor baths. All are equipped with high speed fiber-optic wireless internet and are in close proximity to the pool, beach, and restaurant.
The hotel grounds are equally impressive, surrounded by tropical gardens, our small, yet beautiful pool, and an ocean view. Some guests enjoy cooking and dining in their private outdoor space while others prefer sitting in the shade under a rancho on the beach, by the pool or at the Azul Beach Club, which serves breakfast, lunch, and dinner.
It's a perfect vacation spot for adventurous travelers or remote working enthusiasts looking for a comfortable, tranquil place to stay while visiting the Caribbean Coast of Costa Rica.

Welcome to Banana Azul!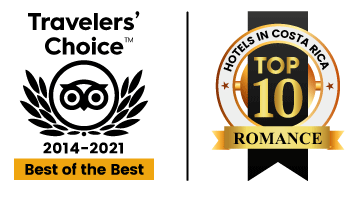 Unspoiled Beaches & Caribbean Melting Pot
Until recently, Puerto Viejo has been an undiscovered jewel in Costa Rica that attracted mainly a backpacker and surfer crowd. The area is one huge melting pot of cultures. In addition to the foreigners, which are mostly South American, Canadian and European, you have 3 distinct local cultures living here (Indigenous, Jamaican Caribbean and Spanish.)
There are the BriBri natives who have lived here for centuries, the Jamaicans who initially came over as workers to build the railroad for the banana trade, and then Costa Ricans from Spanish descent. In 2002 there was a census done for the area and they found people from 49 different countries in a population of just over 2,000.
Today, in addition to miles of unspoiled beaches and thousands of hectares of jungle, Puerto Viejo offers a huge selection of all types of restaurants, craft shops, tours and nightlife. And if you are looking for more adventure, we have a photo album highlighting the many things to do in the area.
Puerto Viejo and Banana Azul are not for everyone, but their uniqueness is what makes them special.
Create Your Package
TripAdvisor Reviews
We strive to provide an exceptional level of service for every guest, and are proud to be the #1 Puerto Viejo Hotel on TripAdvisor.
VIEW REVIEWS