Your host Colin Brownlee (from Vancouver, Canada) bought a cow field on the beach 12 years ago. Today, having one the most popular boutique hotels on Caribbean Coast of Costa, Rica, Colin welcomes adventurous Gay & Lesbian travelers looking for beach and jungle adventures down here in the tropics.
In an effort to make sure our gay guests get what they are looking for in their Gay vacation to Costa Rica, we feel the need to let you know the following. While The Banana Azul property and the local Puerto Viejo area is ideal for gay travelers who want to experience a whole different experience than the rest of Costa Rica with its rich indigenous and Jamaican cultures, it is not ideal for the single travelers looking to connect with other gay travelers and locals. It is your vacation, and we do not want you to be disappointed.

Currently we enjoy a gay clientele of about 20% of our customers. Our (child-free) hotel is ideal for gay couples and singles that are comfortable in mixed straight and gay environments. Our staff of about 40 is mixed gay and straight. All are very comfortable with our gay guests.
Check out this video from gay Costa Rica residents Michael and D'Angelo who visited us:
The Caribbean coast is still developing and has yet to have a visible gay scene but this is something we are working to change. The community is too small and transient to support a gay bar or exclusively gay hotel. However, we have never had establishments have any issue with our gay and lesbian customers. Two popular places in town that are not only gay owned and operated, but also popular with gay and lesbian travelers are Stashu's Confusion and  Koki Beach. Also, spend the day at the beach club Azul Beach Club.

————————————————————————————————————————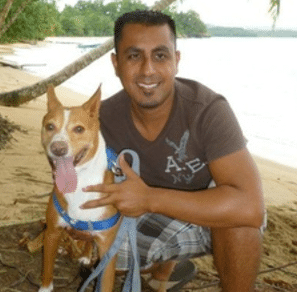 Let Ernesto help you plan your vacation!
Banana Azul now has its own LGBT travel agency called Gaycations Costa Rica. Gaycations Costa Rica has working relationships with almost all gay and gay-friendly hotels, tour guides and transportation services. We have worked with many gay and lesbian travelers and helped them experience exactly what they were looking for in their vacation to Costa Rica. Gaycations Costa Rica has several packages specifically tailored to Gay and Lesbian clients as well.
Check out our specialized services to the Gay and Lesbian community on our gay travel page or take a look at some of the packages we offer:
Most Gay and Lesbian travelers that come to Costa Rica only get to experience San Jose and the Pacific coast. Both these places have established histories and businesses that cater to the gay community. But the Caribbean Coast offers something unique in its variety of nature and the mix of cultures. If you don't visit the Caribbean coast, you're missing half the country!
For complete information for Gay and Lesbian Travelers, check out gay map Costa Rica.
Cruising the Pacific & Caribbean:
Our 11 day / 10 night Cruising the Pacific & Caribbean Tour offers you the Best of Coast Rica, taking you from the majestic Pacific Coast, inland, to the awe-inspiring slopes of Arenal Volcano, and on to the pristine shores of the Caribbean. We have designed this package with you in mind. The standard hotels offered are either exclusively gay or gay-friendly. Your days are filled with exciting tours as well as time for relaxation.
11 days / 10 nights
From $1259 USD p/p (double)

Looking for like-minded people to meet and enhance your vacation experience? Join our Gay Puerto Viejo Facebook group where you can ask for advice on places to see and things to do. Our community posts local events, gatherings and general information about gay life in the area.
We are also happy to customize any of our other packages for you or to build a completely custom package for you.
For some "no obligation" support, please visit the Gaycations Costa Rica website or email us at info@gaycationscostarica.com.