Banana Azul Reviews
See what people are saying about us on TripAdvisor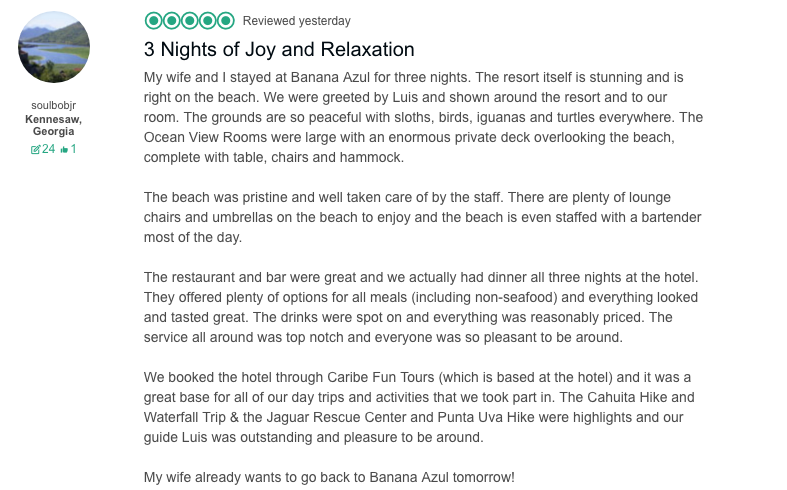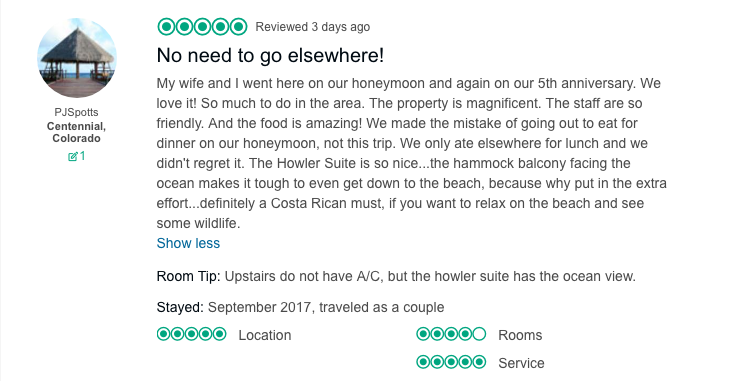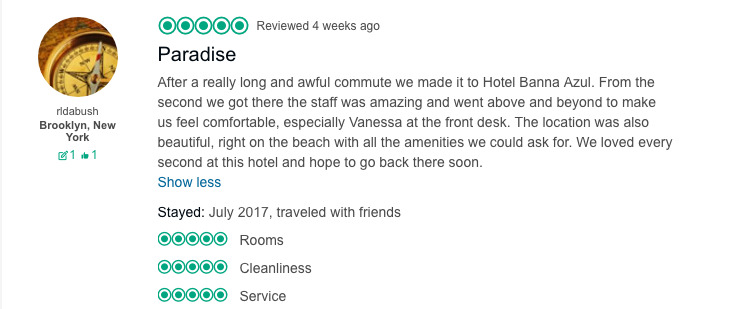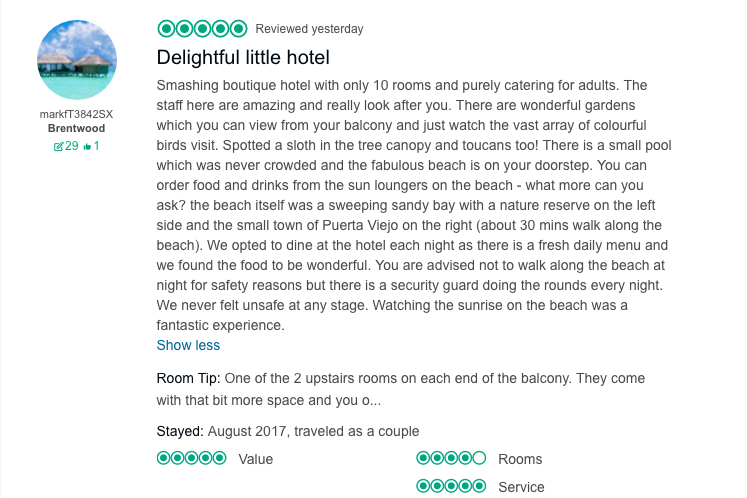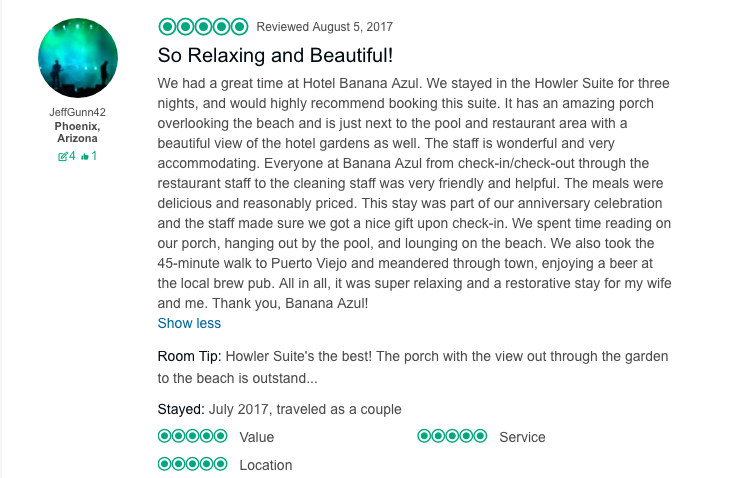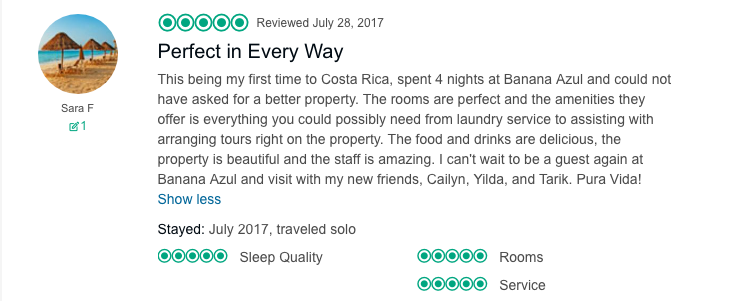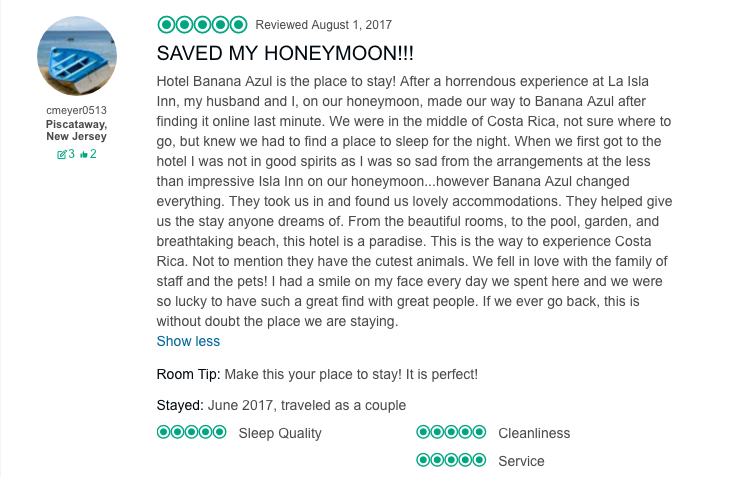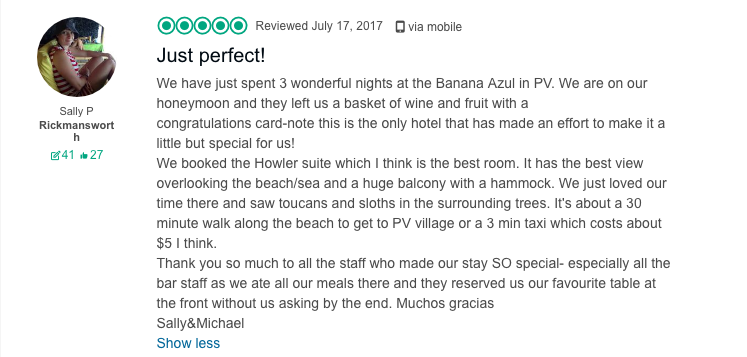 The Founders of Banana Azul
Colin Brownlee - Co-Founder of Banana Azul

Colin (left) with Banana Azul Gardner and friend, Rick Hibbitts
A lot of people ask me why I chose Puerto Viejo as the place to open a hotel. I had traveled all around Costa Rica looking for a good spot and what attracted me most to Puerto Viejo was how many different cultures there were here. The indigenous Bri Bri, people of Jamaican descent, people of Spanish descent (the Costa Ricans), and the ex-pats (mostly from Europe and North or South America) all comprise the population of Puerto Viejo. There is a bohemian quality to this place that makes it unique and a great place to live. The only other place I liked as much as here was Samara on the Pacific side but it was just too hot all the time to live there.
When I initially came to this area looking to buy property, everyone told me the places to be were Playa Chiquita and Punta Uva. I really liked Playa Chiquita but I wasn't having luck finding a suitable property for what I had in mind. After numerous trips to Puerto Viejo, I met a Canadian guy in a bar in town who was looking to sell his property in Playa Negra. From everything I'd been told, Playa Negra wasn't exactly a hot spot to build a hotel. The property was a cow field and you couldn't see the beach from so much tree growth. Honestly, there was nothing attractive about it except that it was beachfront property, close to town and the price was perfect. I needed to make a decision in that moment as I was leaving the following day as well as the person selling the property. Being an atheist, I decided to forgo my previous notions and asked for a spiritual sign. Within a few minutes two blue morpho butterflies flew across the property. I took it as the sign! We headed to the lawyers office and signed the paperwork. Still, to this day, whenever I see morpho butterflies, I stop what I'm doing and take notice.
This is something I found hard to carry over into life in Canada. The simple notion that it's ok to slow down and take notice. Three years ago, in 2010, I went back to Toronto to return to my old job in advertising and marketing. By all North American standards, it was a good life. For me though, it never felt fulfilling. It wasn't until I returned to Costa Rica that I realized I felt much more fulfilled, as you don't have to be rich to get the penthouse! For me, the glass is always half full here. I had stopped feeling content with life in Canada; my job wasn't inspiring me anymore. Here it's the opposite, every day I wake up eager and excited to start the day. I feel inspired here.
If you are interested in reading about how I came up with the concept of Banana Azul, here is a link to a great interview I had with International Living.
Management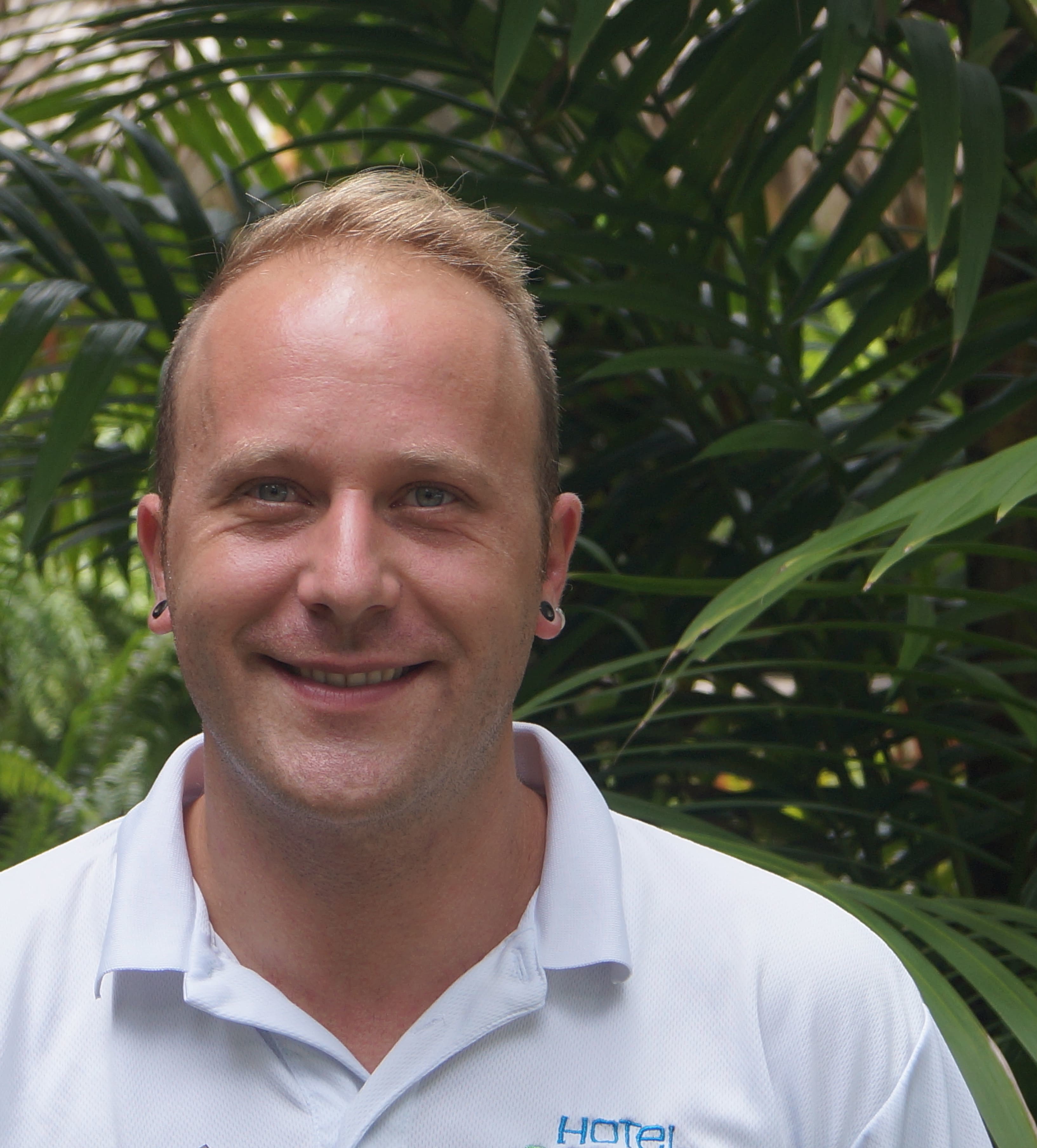 Roger
From Catalonia Spain, Roger is our Hotel General Manager. He has lived in Costa Rica for more than 3 years already. What he likes best about his work is to get to know people from all over the world and to offer them a unique experience in our beloved paradise. He is making our guests feel better than home.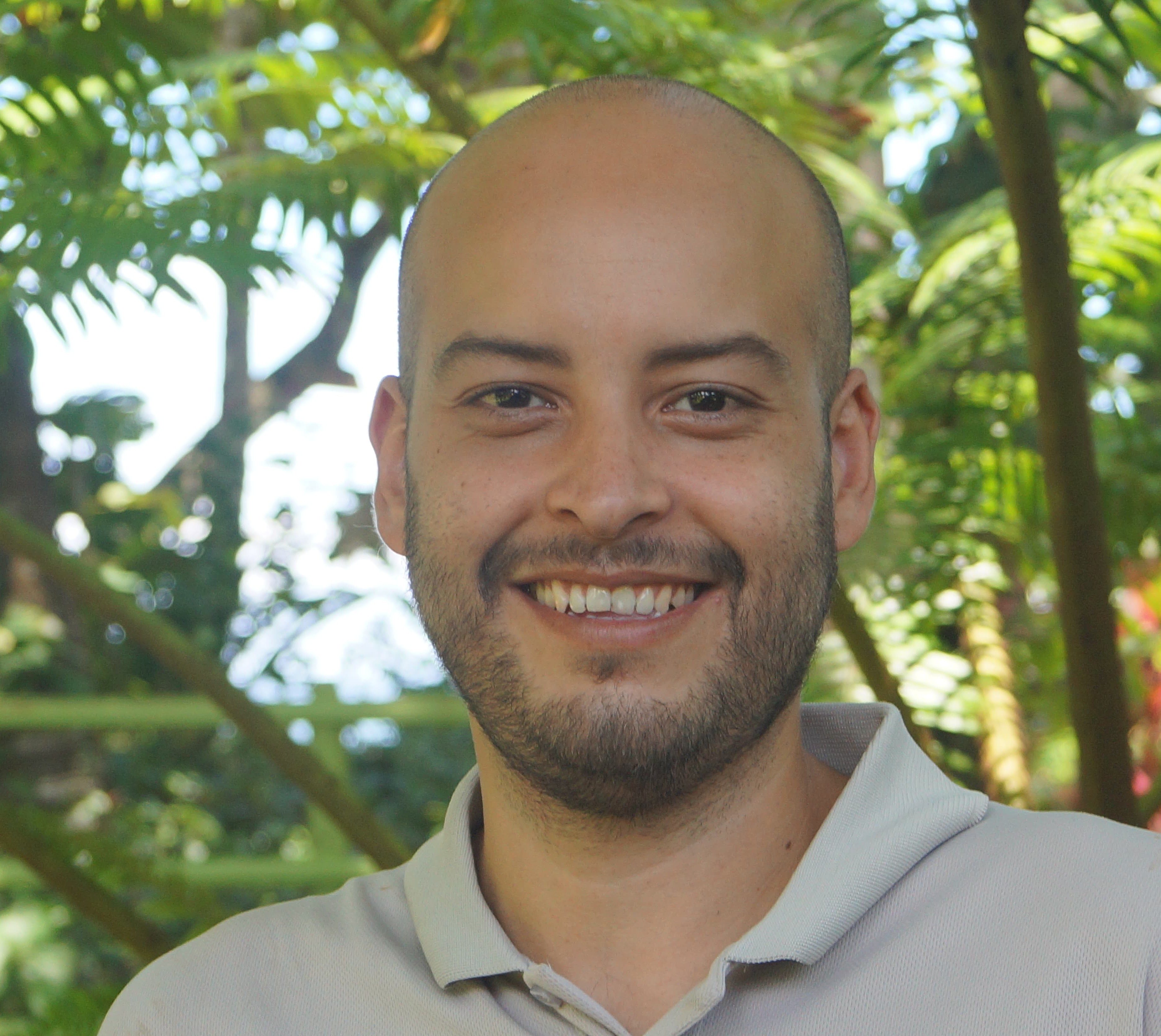 Jayr
Jayr is the second Hotel General Manager with focus on the maintenance department and technical services. In his free time he loves to spend time with his girlfriend Nancy and with his cute dog Jakí. Before he begun working at Banana Azul, he had run a family business in San José.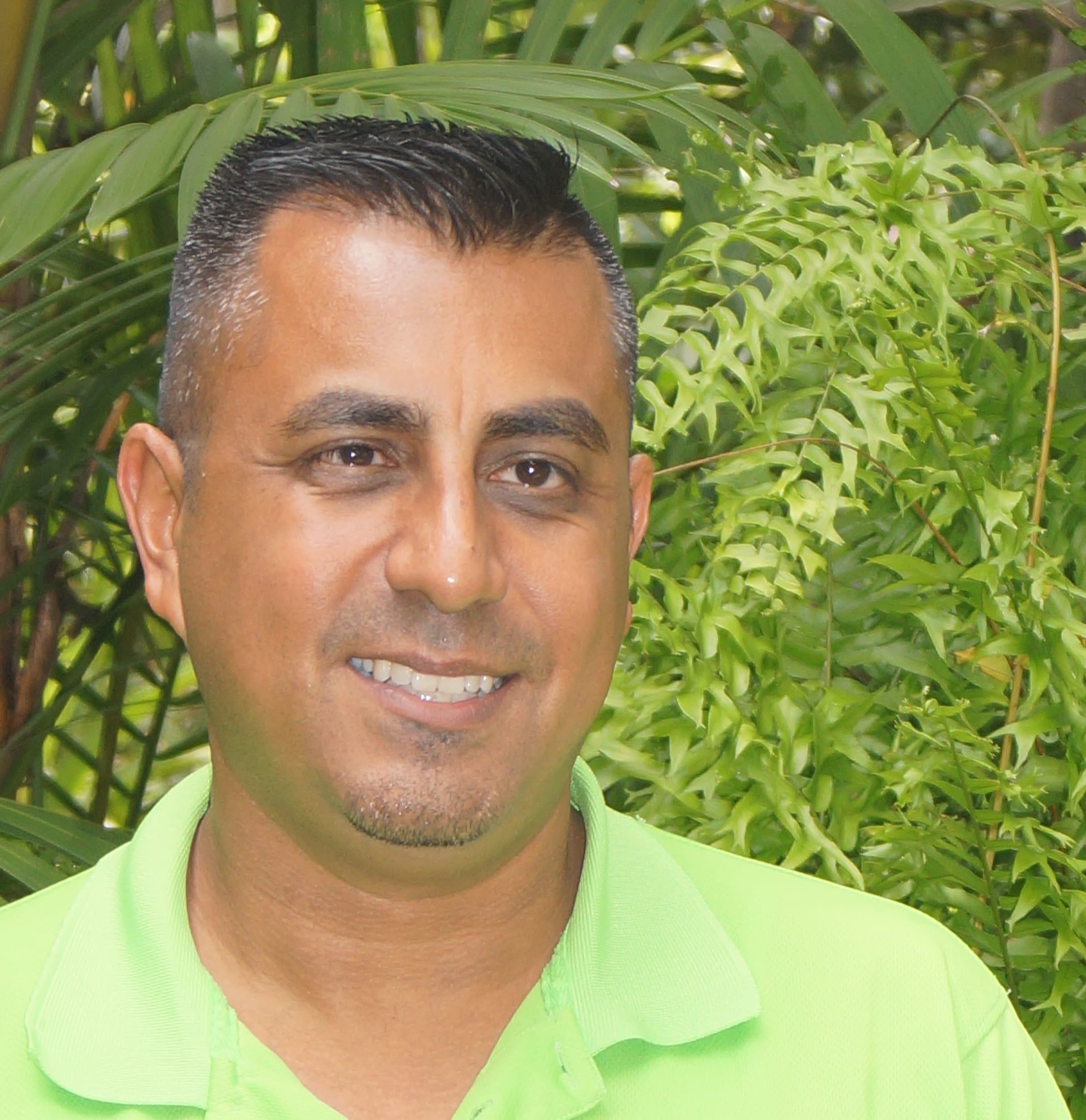 Ernesto
Ernesto is the manager of our tour company, Caribe Fun Tours, originally from Los Angeles, California and has lived in Costa Rica for more than 10 years now. He loves his job as he gets to provide amazing holidays for clients, which make them feel as excited about the country as he felt when he came here for the first time.
Front Desk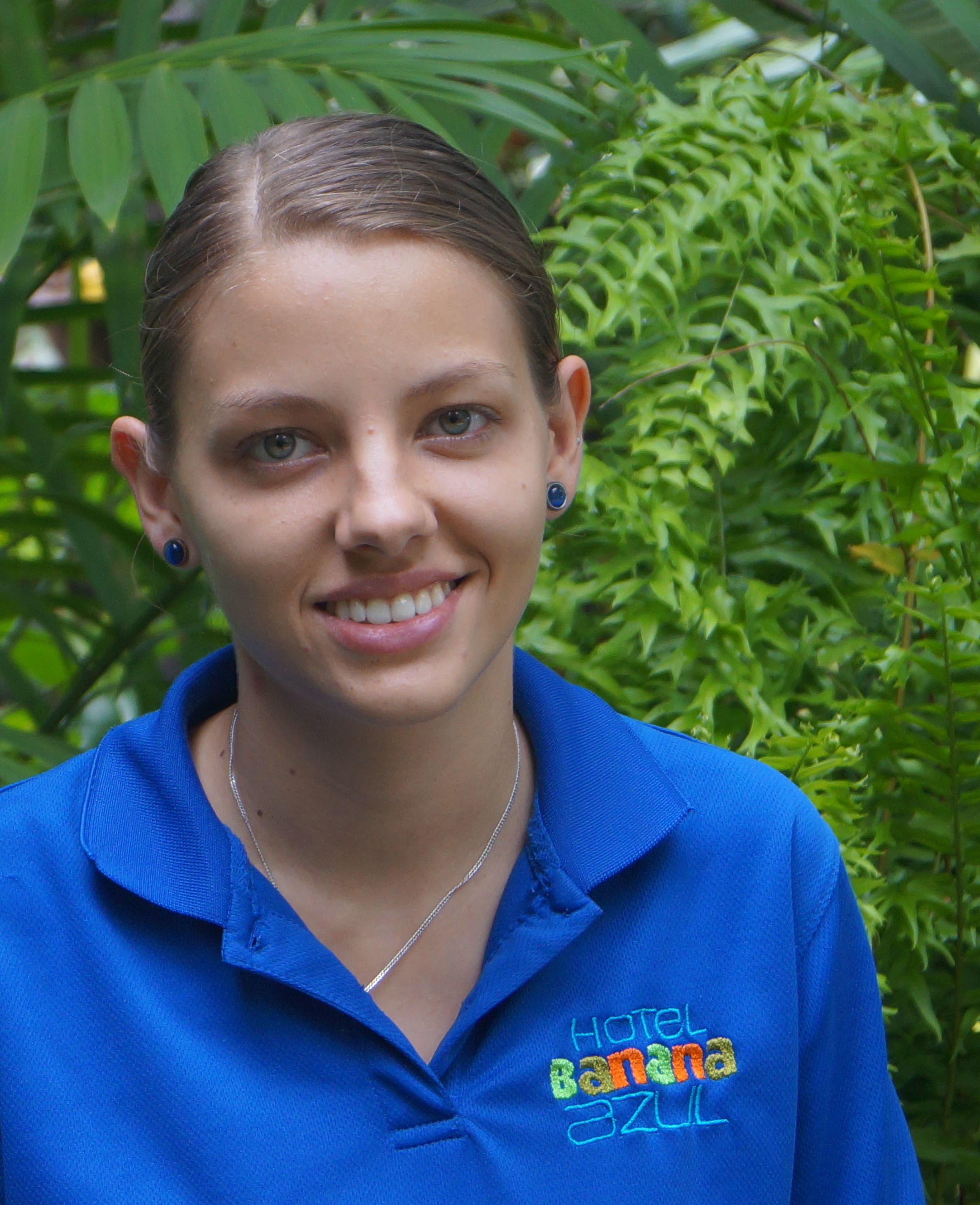 Rina
Rina is our Front Desk Manager. She is originally from Cahuita and likes her job a lot as she likes to work in a team. She also thinks everyone is very friendly which makes for a good working environment.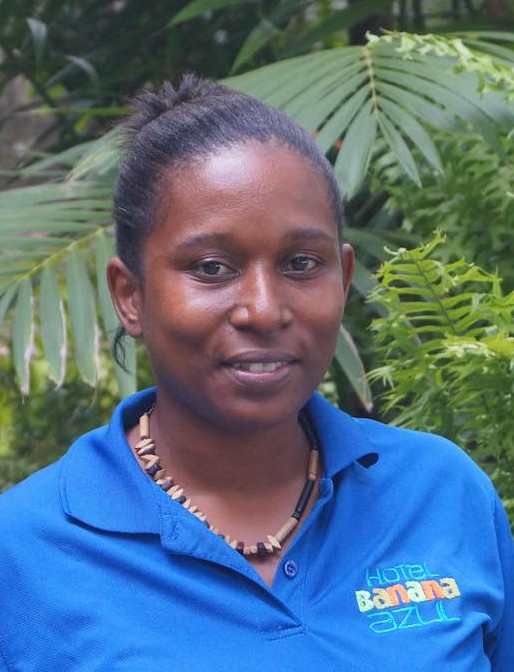 Haley
Haley is one of our receptionists. She has grown up in Puerto Viejo and always worked in tourism. One of her favourite things to do in her free time is to go fishing.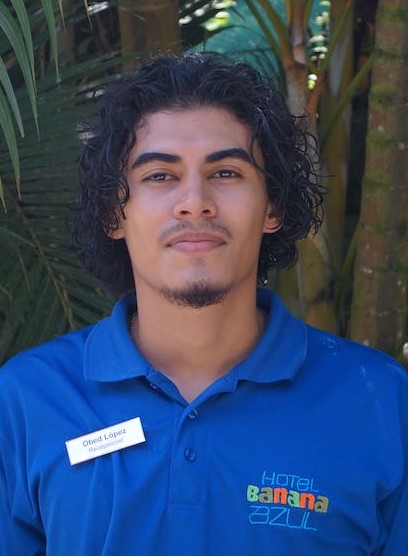 Obed
Obed works as a receptionist at the front desk of Banana Azul. Since he has been 7 years old, he loves to play basketball. Before working at Banana Azul, he had worked at a surf shop and at other hotels of the region. He likes everything about his job, especially to make other people feel happy and content as well as to get to know new people everyday.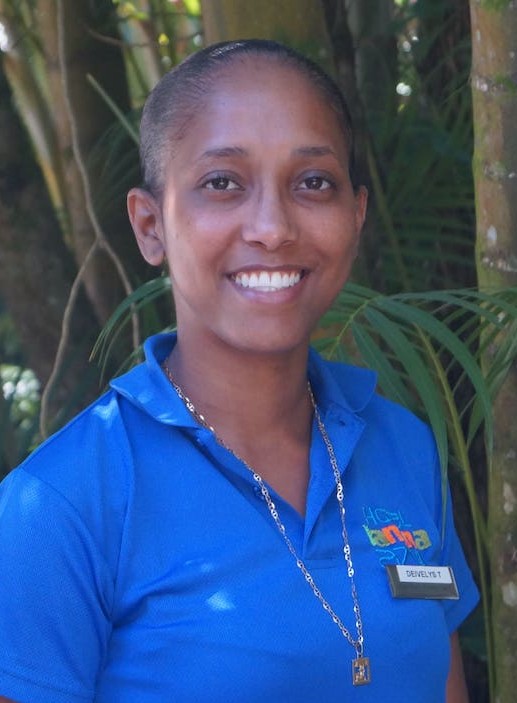 Deivelys
Deivelys works at our hotel as an accounting assistant. She studied administration with an emphasis on human resources. Besides English, she speaks also Patois - the creole language of the Jamaican ancestors.
Restaurant and Kitchen
Restaurant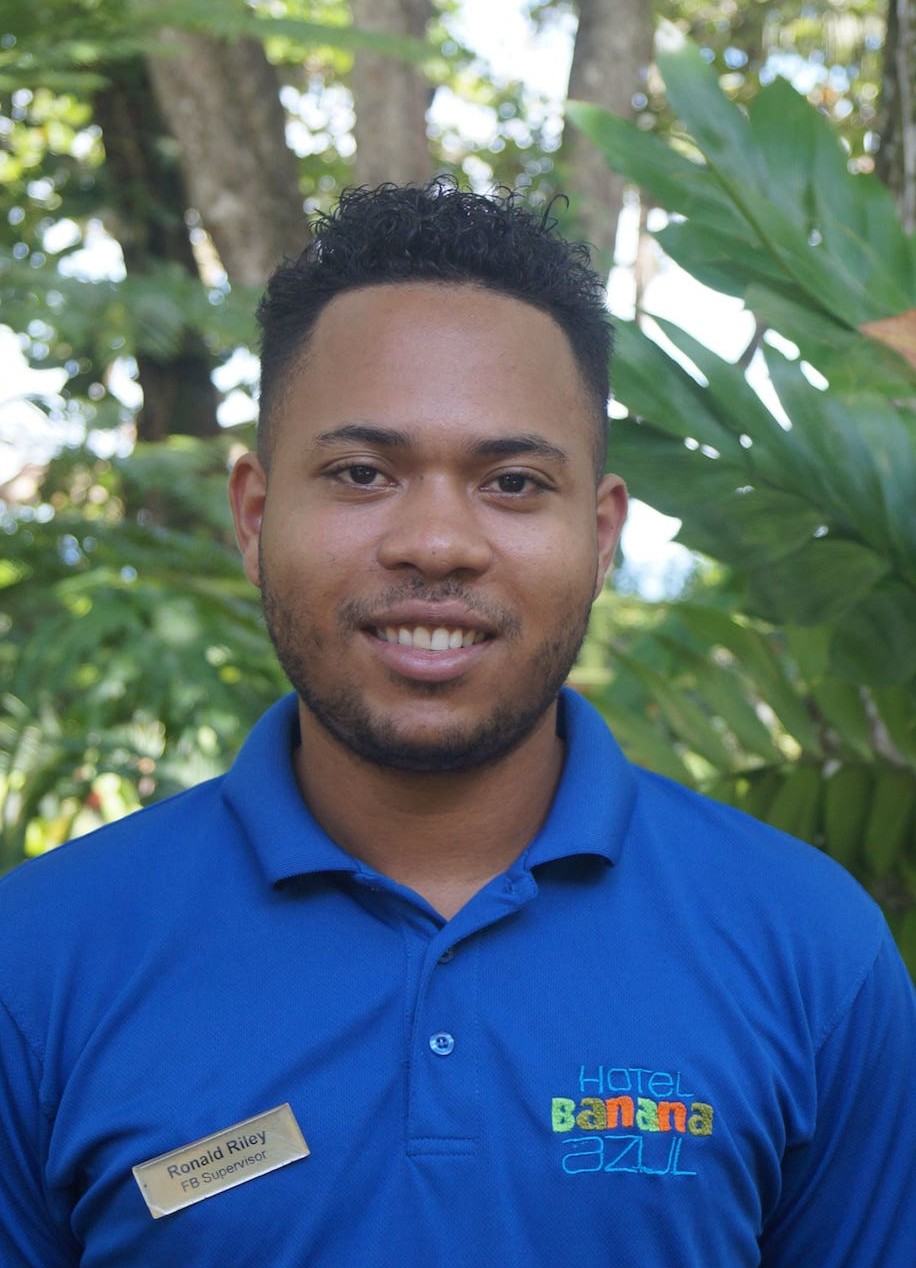 Ronald
Ronald is from Limón and studied technology of nourishments. He started first as an assistant cook in the hotel restaurant but now is the restaurants team leader. He enjoys working at Banana Azul as he enjoys the environment and working with people.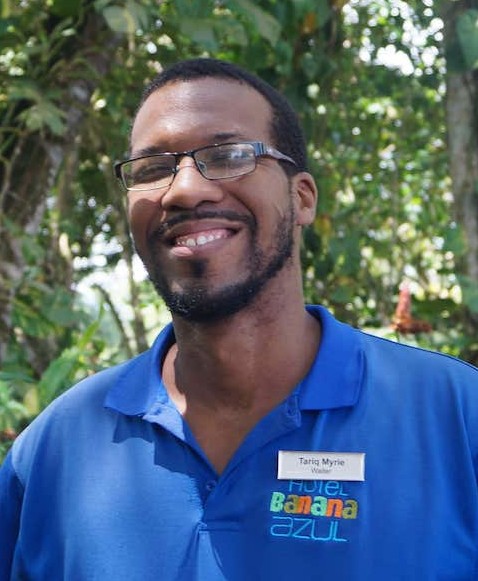 Tariq
All the way from New York is one of our most popular bartenders - Tariq. He moved here because his mother is Costa Rican and he wanted a change of lifestyle. He gets along with the customers very well and tries to personalize every order.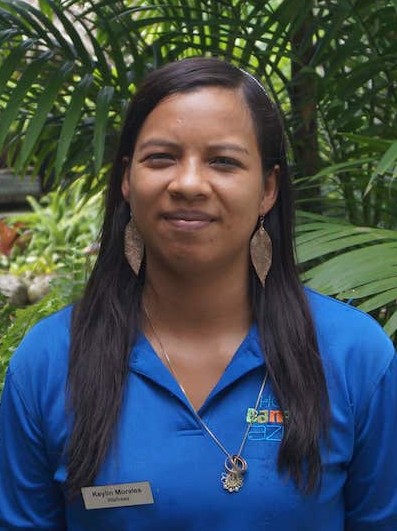 Keylin
Keylin is another server at our hotel restaurant. From the age of 7 to 14 she has lived in the United States, New Mexico and the other time she has grown up in Puerto Viejo. She has one daughter and worked before at another hotel in Cahuita.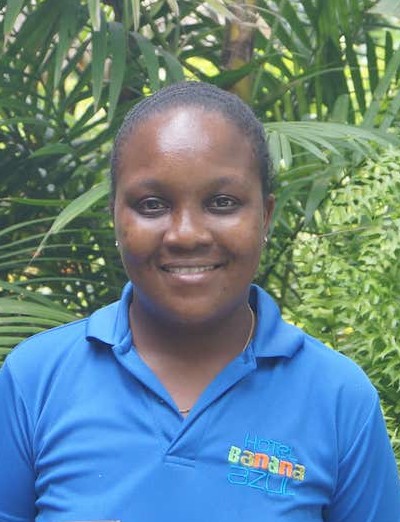 Yilda
Yilda has grown up inPuertoViejo and supports the restaurant team. She has a daughter and loves to spend time at the beach. One of her hobby is embroidery. She speaks Spanish, English and Patois.
Kitchen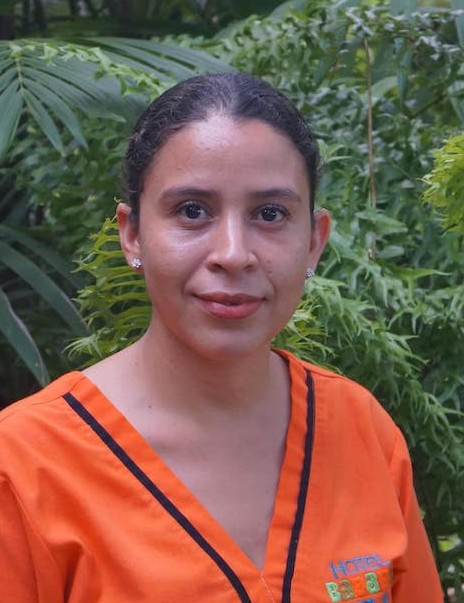 Lesvia
Lesvia is from Nicaragua and has been working in the kitchen for more than 9 years. She is the head of the kitchen. Her favorite thing about the hotel is the location and the vibe it brings with it.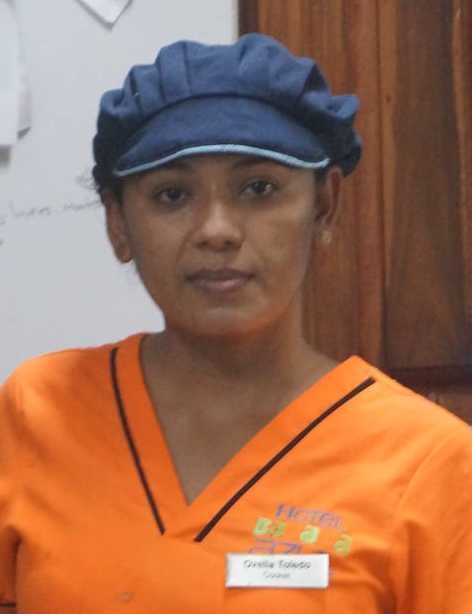 Ovelia
Ovelia is from Santa Lucia, Nicaragua and has been working in the kitchen at Banana Azul for several years. She has lived in Puerto Viejo for more than six years and moved here for work. She enjoys all aspects of her job in the kitchen! Among the employees she is popular for her specialty - the "picadillo".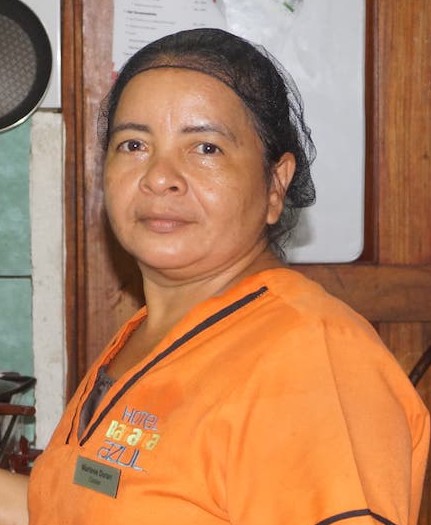 Marlene
Marlene is from Nicaragua, Leon and moved to Costa Rica when she was 28 old. Before she came to Costa Rica she had worked as a quality manager in the textile industry. Today she works as a cook in the kitchen. Her favourite meal to cook is Sushi. She is very enthusiastic about her job and the hotel and loves everything about working here.
Caribe Fun Tours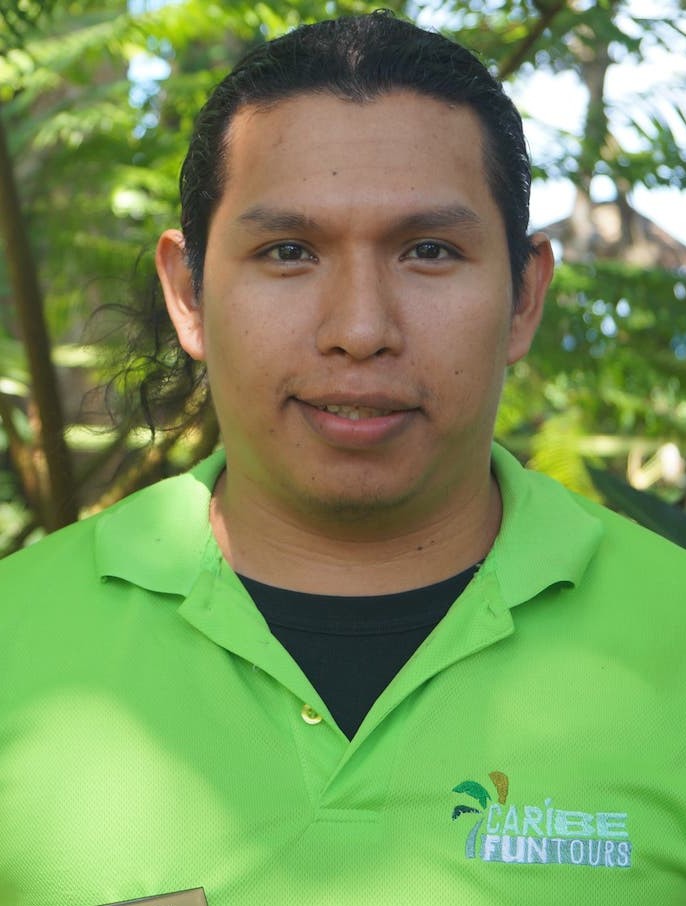 Alí
Alí is working for the tour company, Caribe Fun Tours, and is from the Talamanca area. He likes the vibe at the hotel both among the staff members as well between staff and guests.
Roberto
Roberto is part of our tour operator Caribe Fun Tours. Since he has lived in United States for more than 10 years (mostly in California), English is his second language. He enjoys working at CFT as he loves to help people to get to know the attractions and beautiful sights of Costa Rica. He wants the clients to feel comfortable and to have an unforgettable time of "pura vida".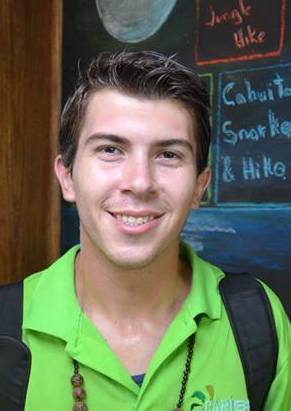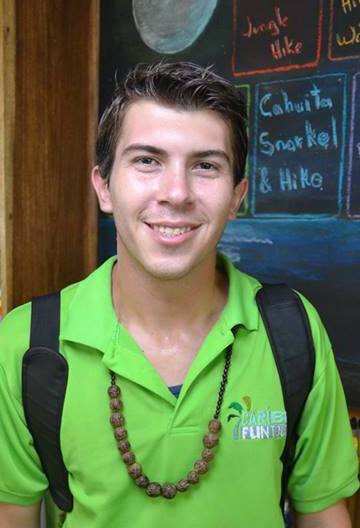 Luis Javier
Luis Javier is our tour guide for Caribe Fun Tours. He loves to show visitors the huge flora and fauna of Puerto Viejo and always knows how to detect the hidden animals. People love his great enthusiasm for his job.
Housekeeping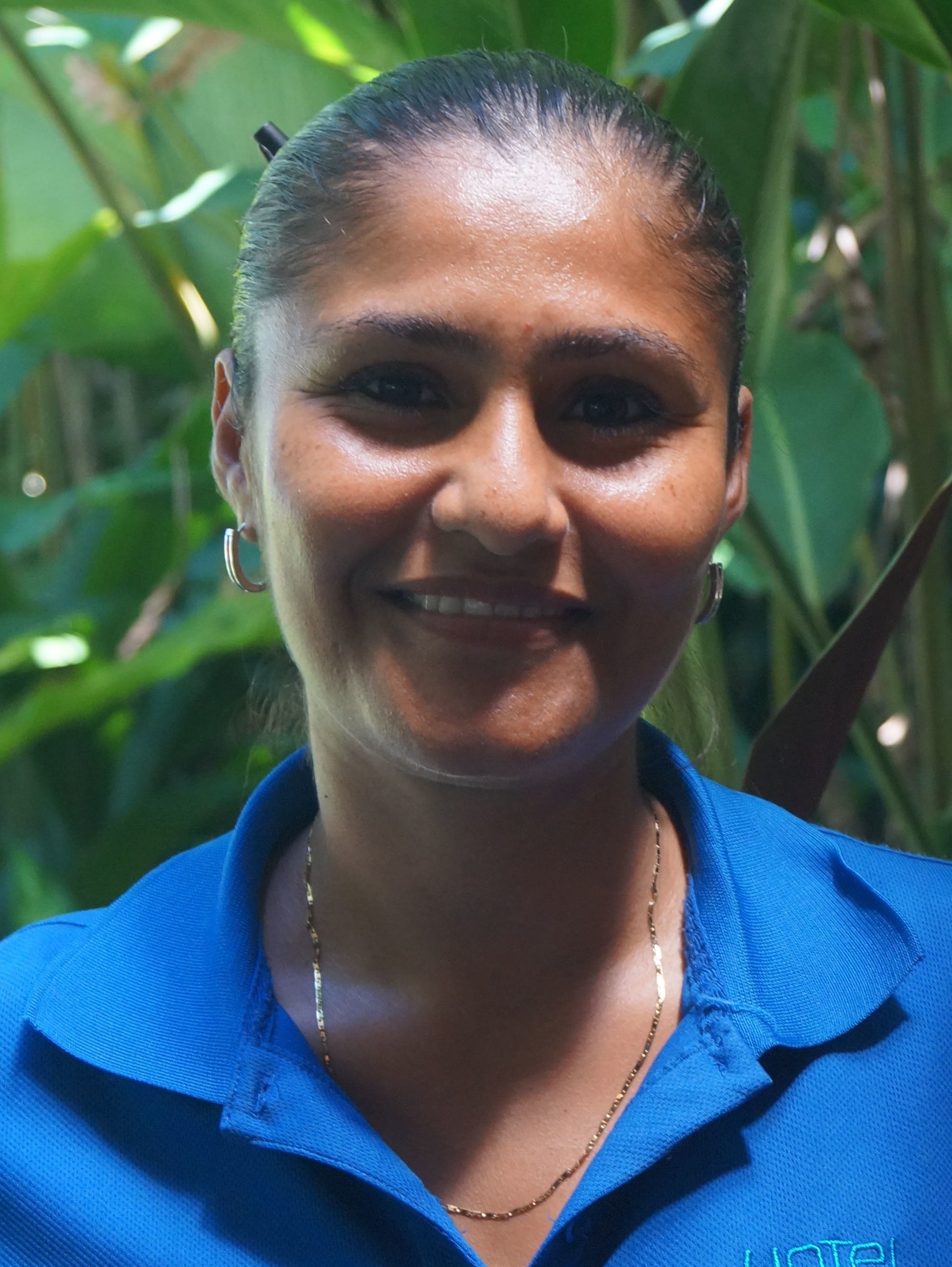 Yadira
Yadira is the Housekeeping Supervisor and is from Margarita, Costa Rica. She has worked here for more than two years and enjoys working at the hotel because of the nice location.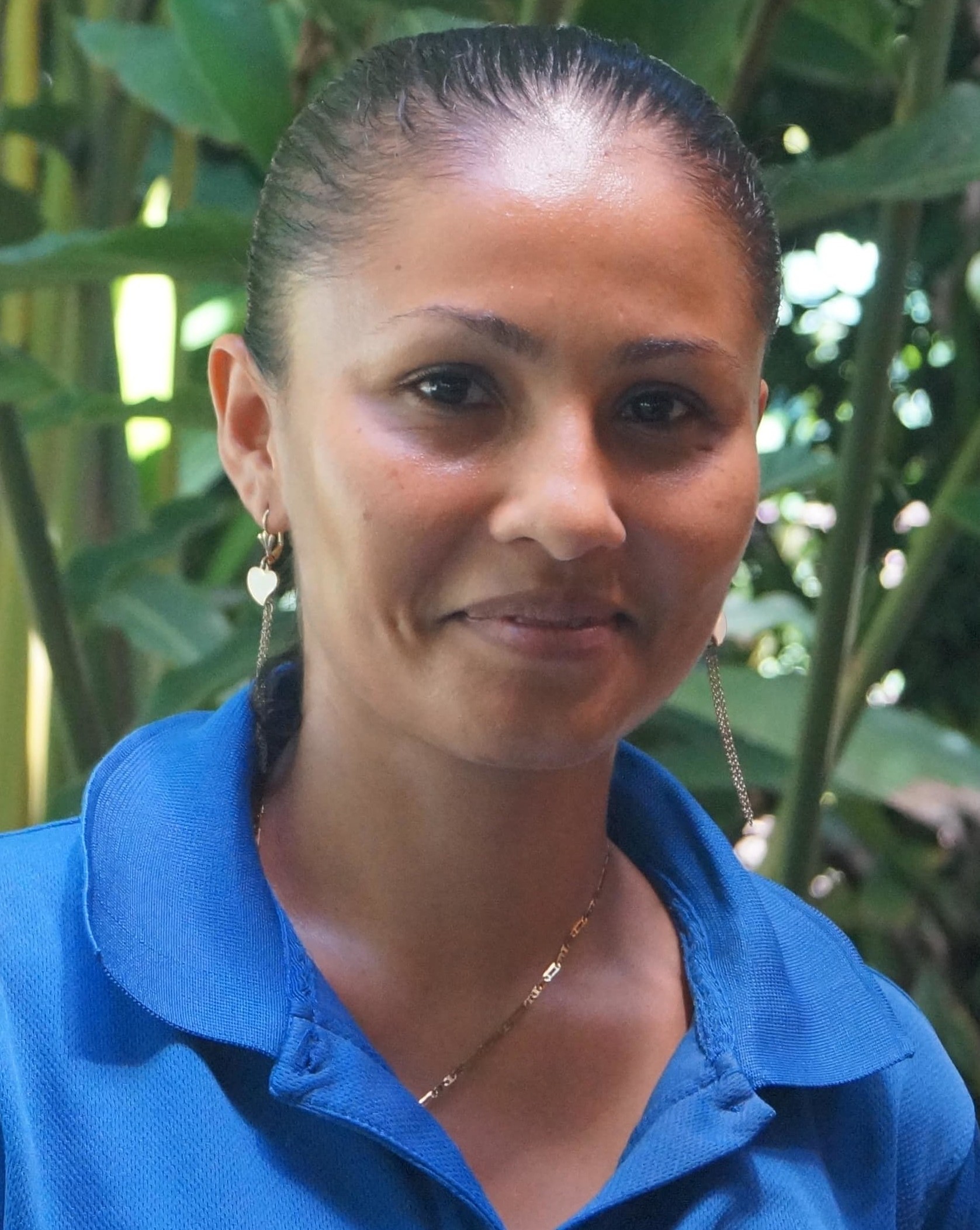 Yarisel
Yarisel is another one of our housekeepers and she is from Margarita, Costa Rica. She has been working at the hotel for more than two years and her favorite thing about her job is definitely the location.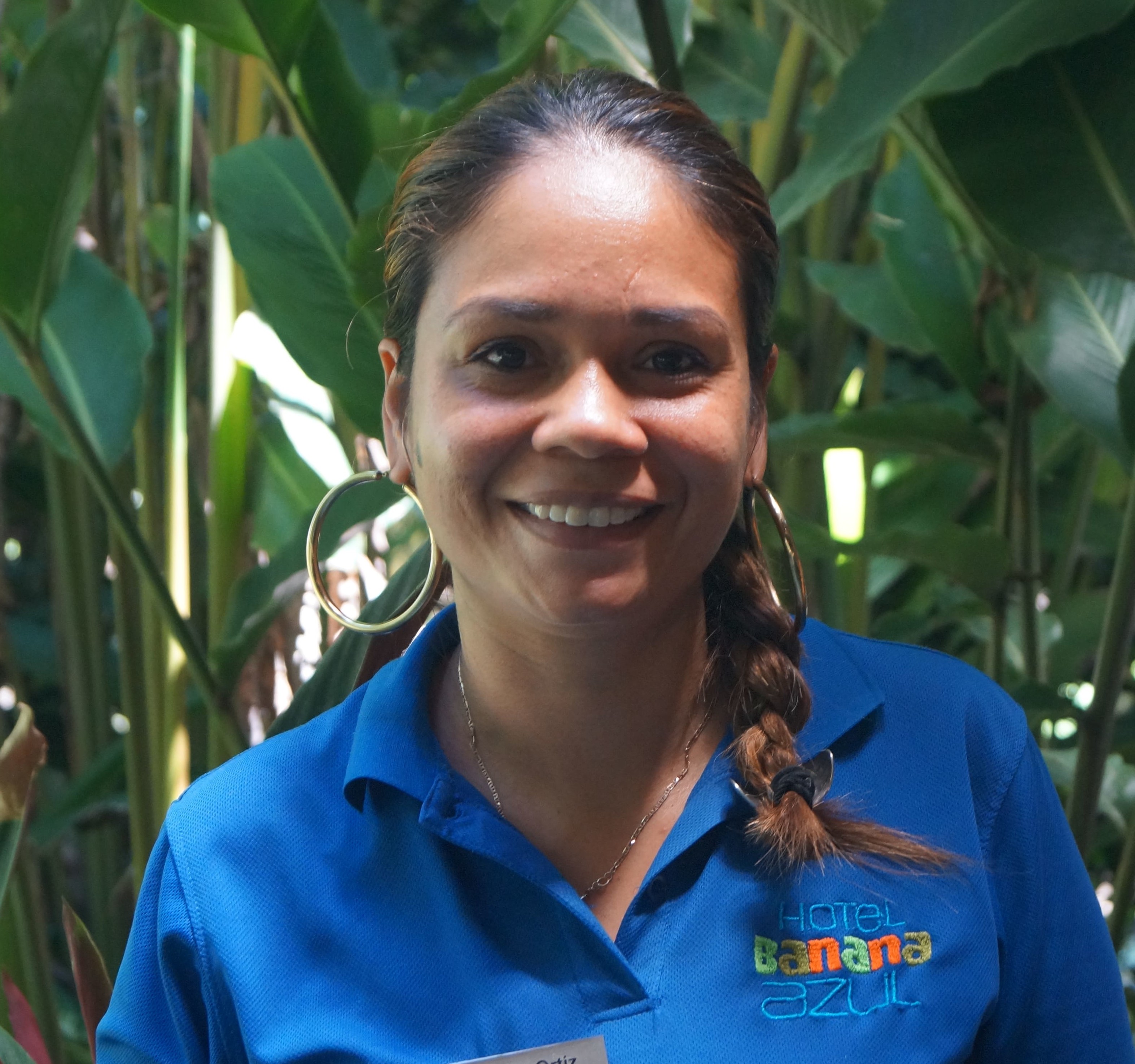 Maureen
Maureen is part of our Housekeeping team. She has grown up in Cocles, which is also her favourite beach. What she likes most about her job is to work with her colleagues.
Maintenance
Cristino
Cristino is part of our maintenance crew. He is from the nearby town of Bri Bri and has been one of our maintenance guys for more than three years. He likes living here to be close to his family. His favorite thing about working here are his co-workers.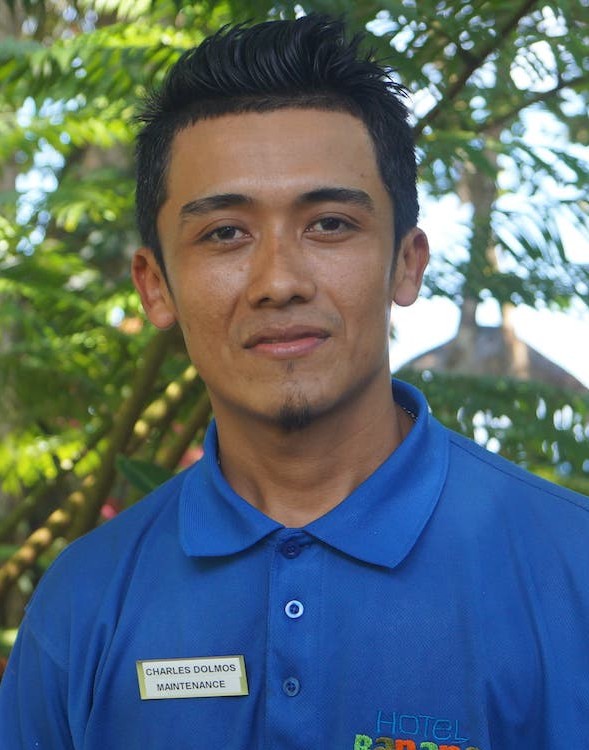 Charles
Charles supports the maintenance team. He is originally from David, Panama and moved to Costa Rica when he was 9 years old. Today he lives in Puerto Vargas, near the Cahuita National Park and in his free time he loves to spend time with his two sons.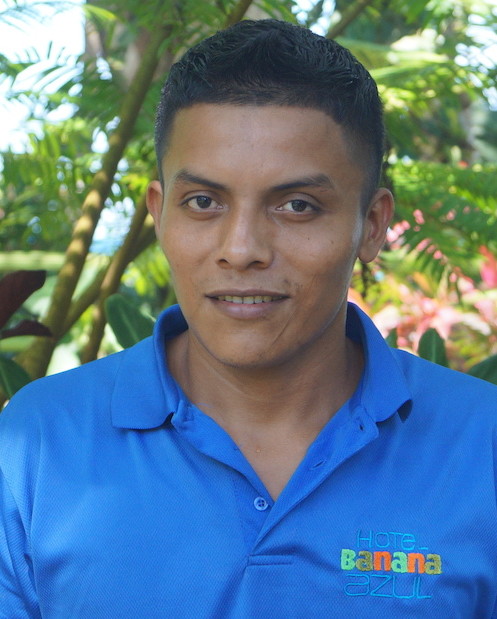 Alan
Alan has been always working in construction and maintenance. He speaks Spanish and Cabecar, which is the language of an indigenous group of the Talamanca region. In his free time he likes to spent time with his family.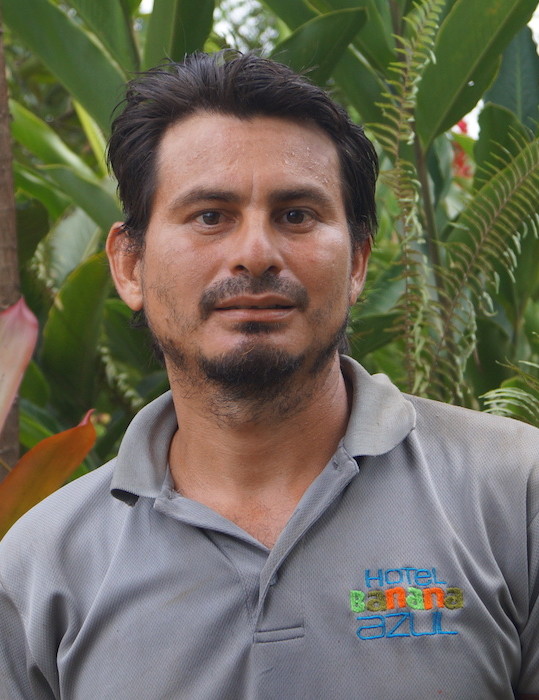 Licho
Licho is part the maintenance team. He loves to watch football and his favourite soccer team is Real Madrid.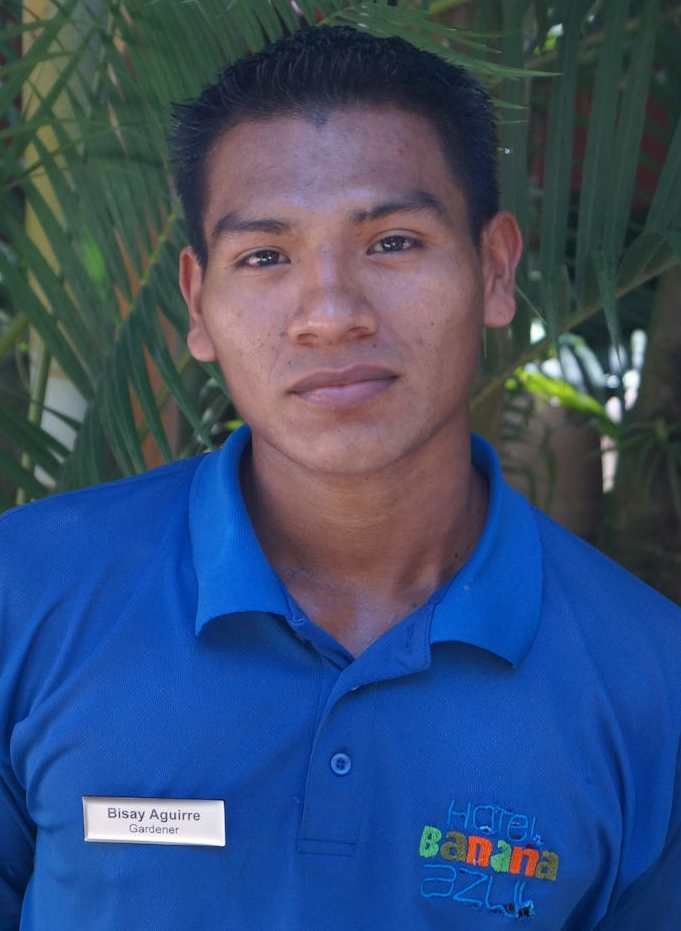 Bisay
Bisay is working at the maintenance department. His name means "eagle" in Bribri, one of the few still existing indigenous languages of the region. He comes originally from Yorkin, which is a small indigenous community only accessible by a boat-drive through the Sixaola-river. His hobbies are playing soccer and practising athletics.