January 4, 2020
Welcome to the neighbourhood
Posted by: Colin Brownlee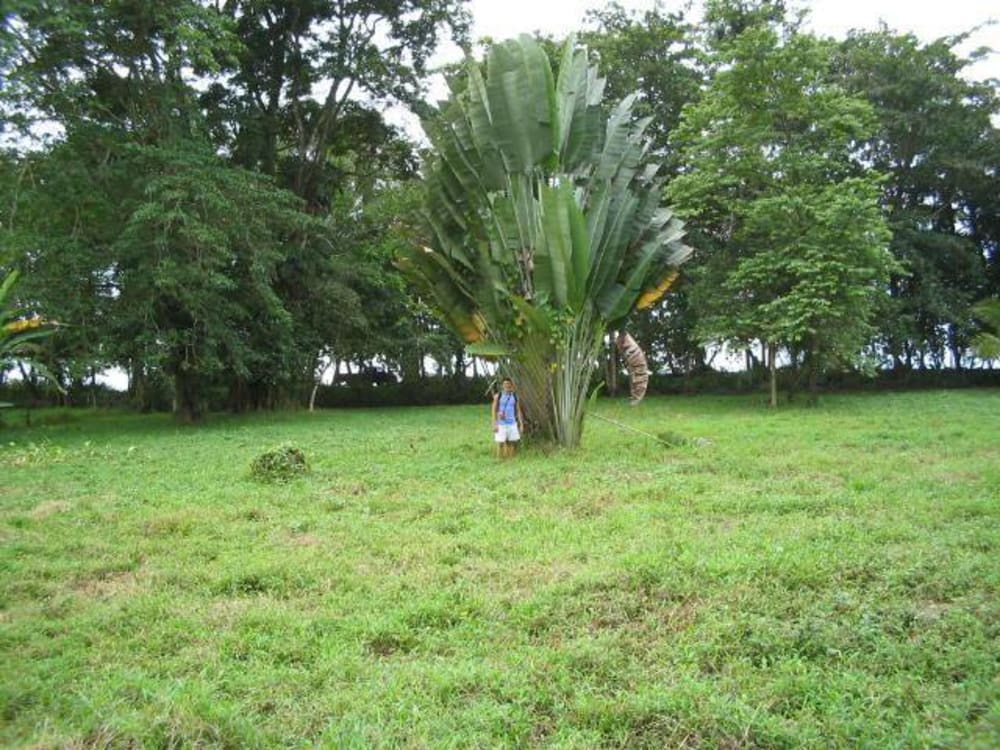 You got to start somewhere. This is one of the first pictures of the lot after purchase. The person in the picture is my former partner and now good friend, Roberto Urena.
This picture was taken early 2004. Everyone outisde the Caribbean thought I was totally crazy buying property in the Caribbean of Costa Rica. Believe me, after hearing all them and their reasons, I was already starting to experience "buyers remorse".
To make matters worse, everyone in the Puerto Viejo area thought I was crazy for buying property in Playa Negra. This area, referred to by a local realtor as a ghetto, swamp and the only place to buy property was Punta Uva, Playa Chquita. Now, I am really getting scared.
Next was my nextdoor neighbour (who works for local government ) telling me we could not build here because our property and all property after mine was designated park and wet land land. So, I apparently had just bought a property I could not build on.
Welcome to the neighbourhood.