Banana Azul Restaurant & Bar
***Due to the current situation with Covid-19, our restaurant is currently a reduced menu. Dine-in, takeout and delivery service available. See the current restaurant menu here.***
Open to the public and our guests every day from 6am to 9pm
Banana Azul's motto for our restaurant is 'Fresh & Simple.' We strive to only use fresh ingredients and try to stay away from processed foods. We also offer vegetarian options. Our restaurant is not ideal for people on a vegan diet. If you are on a special diet please check with us before reserving to see if we can accommodate you.
To heck with continental breakfast
Included with your room stay at Banana Azul a full breakfast, starting at 5:30 am with hot coffee followed by fresh fruit, cereal, yogurt, fruit juice, and selection of teas. Then from 7:00 - 10:00 am comes a second course consisting of breakfast favourites like Gallo Pinto, Omelette, Banana Pancakes, Breakfast Burrito or Eggs Benedict. Each day we surprise you with something different.
Guests who are not staying at Banana Azul are also welcome to join us for our full breakfast to be paid at the front desk.


For lunch we keep it simple
Standard items like cheeseburgers and fries, grilled chicken burgers, and different types of sandwiches and wraps are available at lunch. Lunch is available in the restaurant or served on the beach at the Azul Beach Club.
Lunch is served daily from 11 am until 4 pm.
To see the full menu click here.

Different delicious dinner options every night
In an effort to keep everything as fresh and affordable as possible, we serve a fixed menu (Table d'hôte) which consists of different options such as chicken or beef, fish and vegetarian dishes (lasagna, pasta). We start you off with some salad and a soup, then the main entree and then a homemade dessert. Check out the menu and make your dinner plans if it sounds good to you. Dinner is served from 6:00 - 9:00 pm.

Add some spirits to your day or meal
Banana Azul has a fully licensed bar which is well stocked with a selection of wines, beers, liquors & non-alcoholic drinks. Bar is open until 9:30 pm.
Here is what our guests say:

Azul Beach Club
Walk, Bike, Taxi or Drive.
We are only:
A 25-minute walk from the town
10-minute Bike from town
$6 Taxi Ride from town
5 minutes by car.
Free Bike Parking. All guests from other hotels and beach houses are always welcome at Azul Beach Club.
Too see our cocktail menu click here

Don't worry, we saved a seat for you.

Weddings & Group Events
Plan Your Special Events at Azul Beach Club
Whether it be a wedding, an engagement party, or a beach side bonfire, we look forward to the opportunity to share in the celebration of your special day with you at our hotel.
We can cater your meal to accommodate your wishes be it casual or formal including dinners on the beach. Our menu selections offer a wide range of options to meet all your catering needs. We also would be pleased to work with you on designing your own menu.
Our experienced staff is available to help guide you through all the aspects of planning the details of your reception. We have a wide variety of experience for you to draw upon to help ease the planning for your special day.
Please contact us for booking and/or pricing information.
Celebrate with us!

A special thanks to Lucas Iturriza for the spectacular photographs!
Beachside Massage
What better way to relax than a massage on the beach? Azul Beach Club has a special area on the beach to pamper and spoil you. Our masseurs are dedicated to the health and balance of your body, finding the complete happiness and vitality of your entire being. Combined with the breezes of the Caribbean Sea this a truly unique experience.
Choose from a variety of special massage offerings. Enjoy a private massage or side by side couples massage with two of our talented therapists.
Relaxing Massage
This massage is for complete relaxation from head to toe. This treatment is dedicated to your body to revitalize your mind and soul while immersed in scents and sounds of the Caribbean Sea; supplement that you cannot miss in your holidays.
Singles Couples
60 minutes $59 60 minutes $118
90 minutes $79 90 minutes $158
Deep Tissue Massage
Deep therapeutic massage with a variety of techniques to promote healing of injured muscles or tension. It incorporates pressure to stimulate blood flow, oxygenation, and circulation to the tissues.
Singles Couples
60 minutes $79 60 minutes $158
90 minutes $99 90 minutes $199
Other Popular Local Restaurants
Here you will find our picks for top dining places in the area. From Latin Fusion with Caribbean Twist to all-natural vegetarian options, these are some of the most delicious flavors in the Caribbean!


Azul Beach Club & Restaurant
Banana Azul's motto for our restaurant is 'Fresh & Simple.' We strive to only use fresh ingredients and try to stay away from processed foods. We offer vegetarian, dairy free and gluten free options. Banana Azul has a fully licensed bar which is well stocked with a selection of wines, beers, liquors & non-alcoholic drinks.

Cafe Viejo
Offers the finest Italian cuisine. Relying on the service of a number of scrupulously selected importers from Italy. Accordingly, the house speciality is the homemade pasta dressed with succulent traditional sauces. There is a wide variety of starters, seafood, fish, meat, pizza and desserts. Café Viejo has a tremendous wine list.
There is also an American Bar at Café Viejo, where a varied range of delicious cocktails is served in a welcoming and cosy environment. Music is also carefully selected, with lounge and chillout tunes coupled with house music sets after dinner on weekends.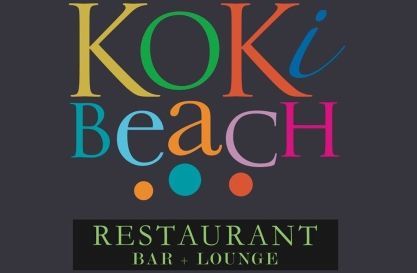 Koki Beach Restaurant Bar Lounge

Open-air beachfront restaurant, bar & lounge on the main street in the center of town. Great place for people watching while enjoying good food, music and alluring ambiance. Large menu. Happy Hour Daily 5-7PM. Closed Mondays. A Must on any Puerto Viejo visit.

Bread & Chocolate


Bread and Chocolate is a small, all natural, bakery and cafe on the Caribbean coast of Costa Rica. We offer a variety of freshly baked goods, hand-made chocolate truffles, and cakes, as well as breakfast and lunch.

Stashu's Con Fusion
Offering Asian Fusion, Caribbean, Indian/Pakistani, Mexican, Seafood, Soul Food, Thai, Vegan and Vegetarian cuisine. Real food made with love.
Learn More

For a full list of restaurants and bars in Puerto Viejo visit Puerto Viejo Satellite.
Romantic Dinners
What better way to reaffirm your love for your significant other than with a romantic dinner by the beach?
Share magical moments and rekindle special feelings for each other as soft sea breezes and the rhythmic sounds of waves lapping on the shore surround you. Leave it to us to coordinate a little celebration of love for you.
Hotel Banana Azul invites you to enhance your getaway with one of our romantic dining experiences and create an unforgettable memory with your special someone. Contact us for more details or to reserve your romantic dinner.